Hotel Info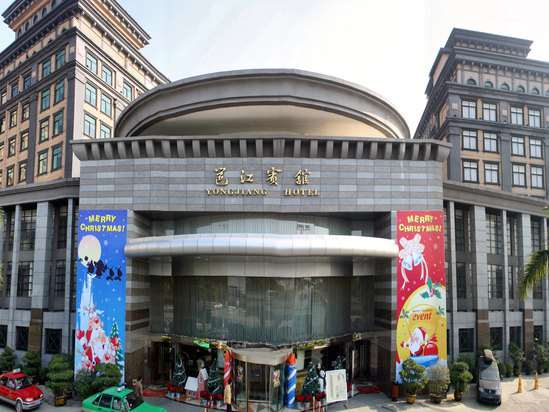 Yongjiang Hotel Nanning
is located in the prosperous commercial center of Nanning, next to the beautiful Minjiang River, adjacent to the Metro Line 1 of the city center, Zhongshan Road Food Street, the ancient city wall of the Minjiang River Cruise, Lingnan Fengqing 3rd Street and Alley Pedestrian Street. , The ideal place for fitness and entertainment.
Yongjiang Hotel Nanning
's architecture is grand and magnificent, with a continental decoration style, which makes people feel refreshed. All kinds of high-end and exquisite guest rooms are comfortable and first-class with comfortable bedding, which is an ideal place for guests to relax.
Sunshine City flavor food street, Grand Ballroom, and private rooms can provide a variety of dishes for your choice. The restaurant can provide 2000 dining seats. It is a business hotel with a large-scale banquet hall, flavor street, bar, multi-function hall, business floor and other services.