Hotel Info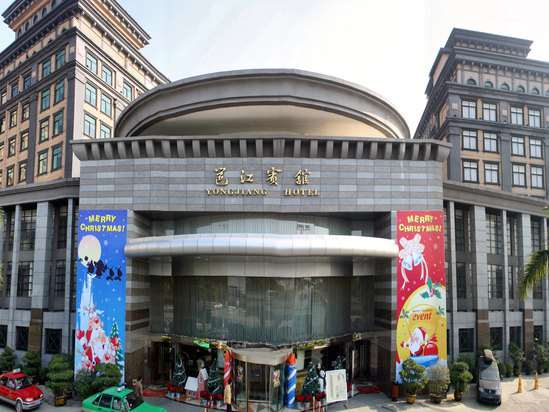 Yongjiang Hotel Nanning
is located in the bustling business center of Nanning, next to the beautiful Yongjiang River, adjacent to Metro Line 1 in the center of the city, Zhongshan Road Food Street, Yongjiang cruise in the ancient city wall, and Lingnan style three streets and two alleys pedestrian street. It is an ideal place for business activities, daily life, diet, fitness and entertainment for guests.
It has magnificent architecture and European decoration style, which makes people relaxed and happy. All kinds of high-grade and exquisite guest rooms are first-class and comfortable. They are ideal places for guests to relax.
You can choose from all kinds of dishes in the food street, banquet hall and box of sunshine city. The restaurant can provide 2000 dining places, is a large banquet hall, flavor food street, bar, multi-function hall, business floor and other services in one, warm service, fully functional business hotel.
Breakfast price
: CNY49($6.7) / person
Breakfast type
: Buffet